Up Voice has 3 Finalists in the running for PRODU AWARDS 2019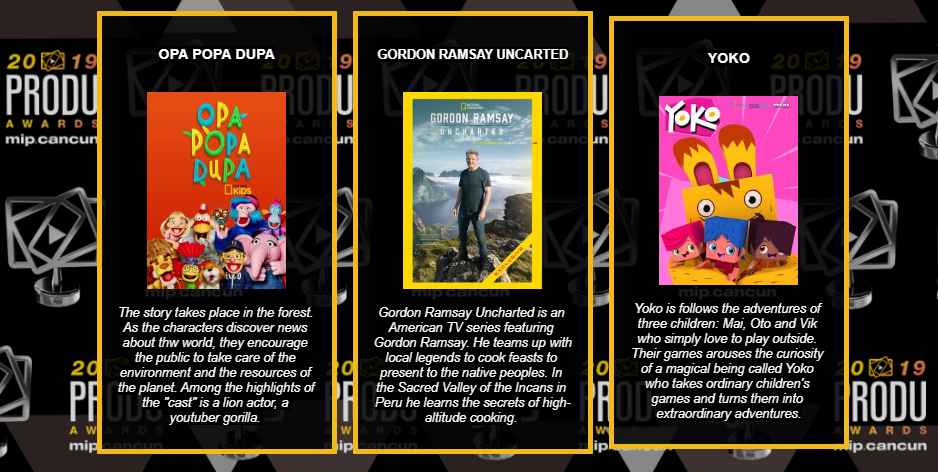 We are very proud and enthusiastic to anounce that we have three finalists in the running for PRODU AWARDS 2019 for Dubbing Category! The Award Ceremony will take place at MIPCancun, on November 21th.
Come and root for us! The three works are OPA POPA DUPPA, GORDON RAMSAY UNCHARTED and YOKO! All of them are such great projects we have dedicated passion and accuracy to produce.
---
Visit us at MIPCancun: POD number "E"
This year you can meet our executive team to discuss about your project needs at POD Number "E". If you are looking for a Full Service company that can help you with a MULTILANGUAGE SOLUTION in terms of Dubbing, Localization, Transcripts, Translations or any other services, come and talk to us!
Get to know us better through Virtual Rality
We have prepared two attractions for our visitors:
1- Virtual Reality Tour of our Studios and
2 – Dubbing Simulation also in VR.
Visitors, clients and partners will have a chance to understand better our lean and smart work process besides dubbing with us! You are invited for a for a 360ºVR Tour of our instalations: 16,140 ft² of a robust infrastructure to meet requirements of every market. Also you will practice with us your acting voice and experience the latest technology in terms of dubbing sftware. Our MIPCOM guests loved so will you!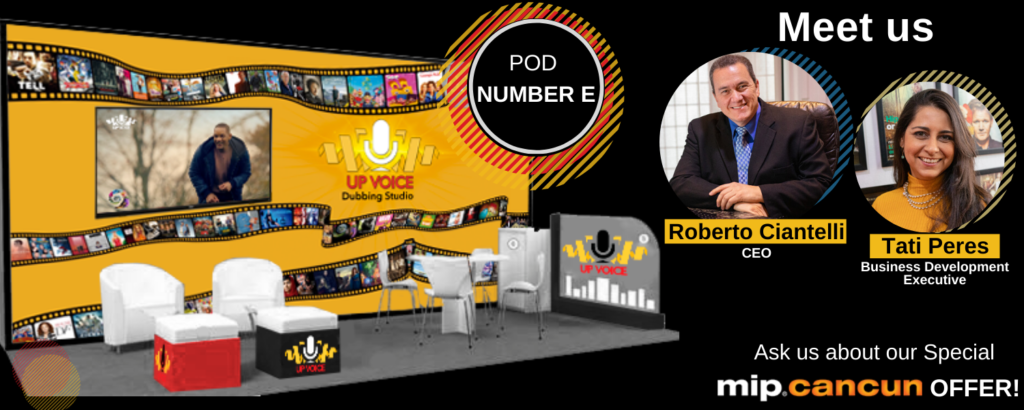 ---
Come and Root for us! Arriba! Arriba! See you at MIPancun soon, Amigo!
Saludos,